Christmas Cards
Christmas Cards
They are ornamental cards containing words of Christmas greeting to friends to whom they are sent. The first of them appeared about 1862, and consisted of pictures of robins , holly and other images of the season.
Such cards can also be used for decoration - placed around the room or hung on streamers.
Sending cards is a good way of telling those distant relatives that you haven't quite forgotten about them or a good way to butter someone up if you include them on your popularity list.
Sending and receiving cards at Christmas are a tradition that is observed by millions of people world-wide to express the sentiment of the season.
The joy of receiving seasonal cards, especially when they are from someone whom you least expected to send you a card, is a part of the Christmas magic.
Why not send your friends and family something special in the way of cards this year and make your own?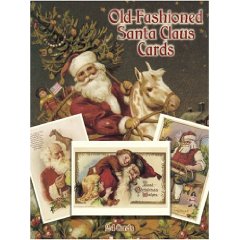 Above: Old Card from Norway

Personalized photo holiday cards are a wonderful tradition to start. Nothing makes your holidays more personal and unique than creating your own custom digital photo cards to send to friends and family. Sending pictures of your children is important because children grow so quickly. If you don't get to see your family often, your child will probably look very different at your next visit.
---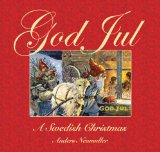 Say Merry Christmas in Swedish: God Jul
In this collection you will find over 300 holiday postcard images to bring Sweden's Christmas traditions to life.
The charm, warmth, and beauty of a Swedish Christmas is captured in this remarkable collection of 300 colorful, fun, and historic postcards dating back to the 1800s.
Each postcard reveals the magic behind Christmas, Scandinavian tradition and folklore.
Here, the tomte/nisse meets Santa and children play with angels.
With traditional postcards from renowned artists such as Jenny Nystrom, Elsa Beeskow, and Aina Stenberg, accompanied by explanations of the cultural and historical past, God Jul will make everyone that is even a little bit Swedish homesick for an Old World Christmas.
---
Christmas Cards

Scandinavian Christmas Traditions

Home Page
Custom Search