Christmas Figurines
Christmas Figurines
There is a catalog/brochure published:
Royal Copenhagen Porcelain Animals and Figurines
Robert J. Heritage 2nd Edition-revised
ISBN: 0764315722
Illustrations: 394 photos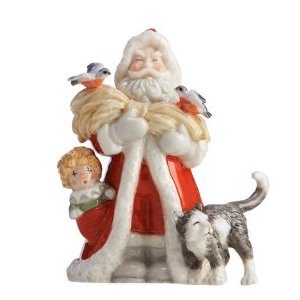 Here is the first comprehensive reference guide to twentieth century porcelain models of animals and figurines by Royal Copenhagen.
An invaluable reference for collectors and dealers, it includes all the well-known pieces together with many others which are rarely seen. Nearly 400 color plates are used to identify more than 500 separate models, among which only about one hundred are in production.
Most models are cataloged according to their original sculptors, and more than forty of the modelers are recognized; including biographical information and diagrams of their monograms to aid in identification.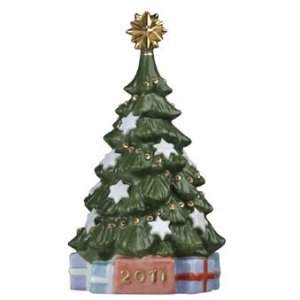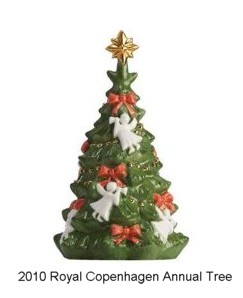 Each example is described in detail and nearly all are accompanied by a photograph to illustrate salient points from the model profile.
A complete list of known models and a values reference for secondhand examples are included.
The above publication may be a little more than you had in mind, so let's just show you a few figurines easily available today.
Since our concentration is on Scandinavian Christmas, we hope you don't mind that we hone in on the famous items made there.
Some companies are more famous than others, Royal Copenhagen and Bing & Grondahl come to mind though there are others.
Santa
In Scandinavia there are variations of "Julenissen" "Tomten" or "Julemanden" depending on the country.
Santa is known as Julemanden in Denmark and he may arrive in a sleigh pulled by reindeer with a sack full of gifts. Danish children know him as the Julenisse (or Julemanden), and believe that they live in the attic of their home.
In the counryside - instead of cookies and glasses of milk, they leave rice pudding and saucers of milk out for him.

Christmas Figurines

Home Page
Custom Search