Christmas Holiday Cards
Christmas Holiday Cards - They Convey Your Emotions
The custom of sending and receiving Christmas cards is a long-standing tradition, which accompanies the onset of Christmas and the New Year.
Ever since the invention of printing and engraving it has been possible to send Christmas greetings in the form of postcards and more elaborate Christmas cards.
The prize for the first Christmas Card goes to England. Initially they were New Year cards, but gradually it became the custom to combine Christmas and New Years in the seasonal greetings.
By the nineteenth century, all purpose cards were printed on which the sender could fill in the name of the recipient, the occasion, a short greeting and signature.
An Englishman named Henry Cole got an idea. In 1843, he commissioned artist John Calcott Horsley to design the first Christmas Card.
The first card did not take the world by storm, the second was not designed until five years later. by W. M. Egley.
It was not until the 1860s, after the development of color printing had made the cards less expensive, that the custom of sending Christmas Cards really took off.
A leading authority on Christmas Cards in Victorian times possessed a collection of cards that in 1894 weighed between six and seven tons and numbered more than 163,000 varieties. Considering that the collection was far from complete, it gives you an idea of the growth of the Christmas-card business in England at that time.
The custom was slower to catch on in the United States. The father of the American christmas card was Louis Prang - a German immigrant who founded a small lithography business in Roxbury near Boston.
The cards were more expensive than the European cards, but also more exquisite.
Today millions or Christmas cards are printed each year in the United States alone, and the Scandinavian countries are participating too.
Seasonal greetings - Christmas greetings - are an age-old custom, and a lovely, warming one.




Fast forward to the present Christmas Holiday Cards
People send business Christmas cards or personalized Christmas cards to renew and strengthen acquaintances on a personal as well as on a formal level.
For friends and acquaintances a holiday card means a warm feeling of remembrance in the holiday season.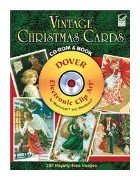 For business associates it is mainly to thank them so that you can hope that the worthy relationships continue.
Themes
The most popular kind of Christmas card is the one with Nativity scenes, angels, Christmas trees, wreaths, Santa, reindeer and hanging stockings. After all, these are all the associations that we have with Christmas, and it brings back memories of childhood and nurtures family togetherness.
As a child you must have sung a Christmas carol with a cousin and an aunt, whom you are not visiting now, but just conveying your warm wishes through your card in remembrance of old days.
There are more universal holiday themes which include serene winter scenery, shimmering snowflakes, sleigh bells, glittering stars, holly and poinsettias. So you should choose your greeting card according to the sentiment that you want to convey.
Whether you choose Christian religious themes, patriotic themes, motifs or urban silhouettes, your holiday card should epitomize sophistication and the symbols of the season.
Corporate Orders
Many websites offer customized Christmas cards especially for corporate buyers. You can have embossing, rich colors and brilliant foils to mark your card style. In fact many card companies have a special custom Christmas card collection which is like a calendar to keep your business name and contact information before their eyes throughout the year.
You can personalize your Christmas holiday card with a personal message, your name and signature. For business or corporate purposes, you could also have your signature, your company logo and compose your own greeting. Sometimes you may even like to add the signatures of your entire business staff, which makes it even more personalized.
For a good professional presentation, the card company can also be instructed to imprint your name and address on your envelopes.
Cost Factor
The earlier you make a decision about designing and ordering your Christmas holiday card, the better prices you will get. Many discounted prices are available and since it is not so expensive, it becomes possible for many individuals to continue the treasured tradition of sending business Christmas holiday cards or personalized cards. Of course the prices are related to the quality of the paper you choose and the personalized messages.
But, if you buy a Christmas card off the shelf, you do not have to make it a costly affair. In this way it is easy for you to keep in touch with all the people, whose relationships you value.

Christmas Holiday Cards

Home Page