Christmas Wreath Traditions and Decorations
Christmas Wreath Tradition
Christmas wreath traditions date back to at least the 17th century.
Displaying a wreath on the outside of your door symbolizing your respect for the traditions and warm memories of your childhood.
Wreaths are much easier to display than Christmas trees. You can hang multiple wreaths both inside and outside the home, for instant holiday spirit.
Wreaths have always been a front door staple, but they can be put on display elsewhere, including the stairs.
Try attaching wreaths at intervals up the stairs, tied with decorative holiday ribbons.

---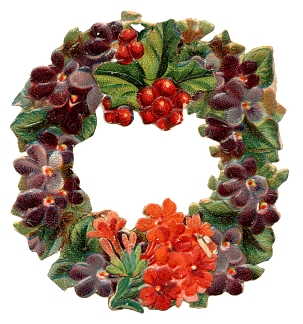 The wreaths and garlands of christmas are our way of bringing the magic of the greenwood into our homes.
When holly and ivy are gathered for Christmas decorations the sprites of the forest come too, with an elf or a fairy peeping out from behind every single leaf.
Tradition holds that during the twelve days of Christmas, there is a truce between humans and the spirit world.
But take care on Twelfth Night for then every last leaf must be out of the house as the truce is over.
The early Fathers of the Christian Church rightly suspected that people who hung up Christmas decorations were dancing to an older, pagan tune.
"Make not a temple of thy own house door", warned one priest, watching the early Christians pinning up their garlands just as the ancient Romans had done at the turn of the year to mark their feast for Saturn, god of agriculture, and the New Year Festival of the Kalends.

---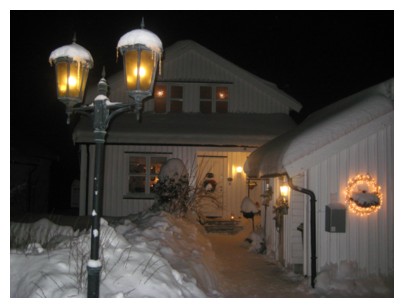 Christmas wreaths can come prelit or decorated with fruits and pine cones, frosted or colored, and there are musical wreaths and a novelty Mickey Mouse wreath.
Choose multiple wreaths to decorate the front windows of your home, and attach red bows for added color.
Such Christmas wreaths can be unique holiday decorations or make great homemade Christmas gifts.
Fresh greenery wreaths provide the senses with many delights. Not only do they look beautiful, but they perfume the air around them.
Fresh-cut boughs and branches of pine, balsam, and hollyberry.
Experience the authentic, true-to-life fragrance, with pure natural plant extracts.
Stores intentionally scent the air with cinnamon and spices to make people feel good and recall their past memories.
Stores want to give the customers time to find what they want.
And then there are ways to feature a Christmas wreath in jewelry, such as this one (below left):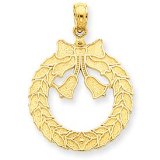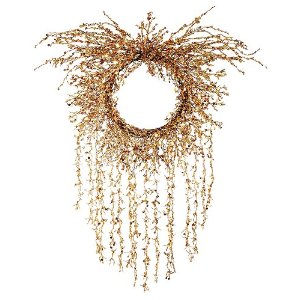 Decorating for Christmas doesn't have to be hard, and can actually be fun.
Like many things the level of ease and fun in decorating of Christmas is directly proportional to how well you know how to do it.
Decorating your home for Christmas will likely get your children excited about the holiday.