Inventing Christmas
Inventing Christmas
Christmas . . .
a good time, a kind, forgiving,
charitable, pleasant time: the
only time I know of, in the long
calendar of the year, when men and
women seem by one consent to open
their shut-up hearts freely, and to
think of other people below them as if
they really were fellow-passengers to
the grave, and not another race of
creatures bound on other journeys.

--- Charles Dickens
Christmas! For millions, Christmas is a time of treasured tradition - decorating the tree, sending cards, giving gifts, singing carols, and anxiously awaiting the arrival of Santa Claus. Christmastime is family time, and it is centered on children. But how did these traditions come to be?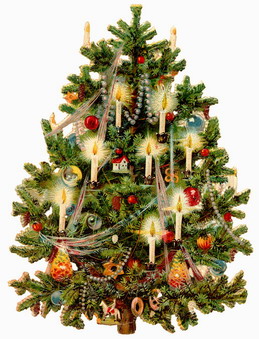 Although Christmas carols have been around for centuries, and certainly the first gifts were the frankincense, gold, and myrrh presented to the Christ child, our modern American tradition of Christmas can be traced back to a twenty-five-year period in the nineteenth century (1823 to 1848).
Beginning with the penning of "Twas the night before Christmas" by Clement Clarke Moore and the invention of the first Christmas Card by Henry Cole, our modern Christmas traditions were born.
Author Jock Elliott, a collector of Christmas books and ephemera for over fifty years, traces the roots of our most cherished traditions.
From the emergence of Santa Claus to the origins of gift giving and Christmas trees, and gives an account of the creation of one of the most beloved of Christmas stories, Charles Dickens' A Christmas Carol.
With charming vintage illustrations from such artists as Thomas Nast, Everett Shinn, and Arthur Rackham,
Inventing Christmas is the perfect gift for any lover of Christmas.

The book is still available:

Inventing Christmas

Home
Custom Search