Santa Claus Congress in July
World Santa Claus Congress
It is time for the annual Congress to be held. It happens every year, always taking place in the Dyrehavsbakken amusement park in Denmark.
This wacky event has taken place every year without fail since 1957, and it is devoted to spreading good Christmas Cheer, allowing people from all over to meet and socialize with many different professional and amateur Santa Clauses.
Part social event and part networking opportunity, the World Congress gives professional Santas a chance to interact, share their experiences and hopefully find new job connections.
It also allows them the opportunity to interview Santa Clauses from other parts of the world to find out how the traditional Christmas profession differs elsewhere.
This event was created in the late '50s by professor Trabini, a local Denmark entertainer.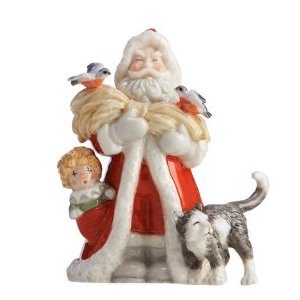 The event is held in July because Tribini felt like Christmas should never be held just one time each year.
Besides, December is always too busy a month for St. Nick to take a moment away from his post at the North Pole.
When does the Congress take place?
The World Congress takes place over three days in July.
The dates of the Congress change from year to year, but the Congress always takes place Monday to Wednesday in the week in which 24 July falls.
In 2011, the World Santa Claus Congress will take place from Monday 18 July to Wednesday 20 July.
The programme usually runs from approx. 9 am to 5 pm on all three days.
The Congress will take place at Bakken, the world's oldest and Denmark's most amusing amusement park. Bakken is located approx. 10 kilometres north of Copenhagen, the capital of Denmark.
Learn more about this event on the official Congress web site.

Santa Claus Congress

Home Page
Custom Search