Copenhagen Christmas at the Tivoli Gardens
Copenhagen Christmas
Tivoli Gardens in Copenhagen
Christmas in Tivoli is not a one-day affair. It starts off in the beginning to mid November and continues until early January.
This winter fairytale comes alive amidst more than five thousand meters of Christmas lights.
Even the wind and snow nipping at the body under layers of coats cannot stop tourists and locals from flocking to the Tivoli Gardens where the annual Christmas celebration has become a family tradition.
The Christmas tree stands high in front of the concert hall like the sparkling garnet on the necklace of lights around Tivoli Lake. More than seventy vendors set up stalls here during the Christmas festival, offering everything from decorations and gifts to food and drink.
This year during Christmas there will be new rides like the Swing Carousel and Chinese lantern on offer at the Tivoli Garden.
The Crazy Christmas Cabaret puts on a daily evening show at the Glass Hall. Almost a million shoppers make a beeline for the Christmas market in Tivoli every year.
Though the market in Tivoli garden is the most famous in Denmark, the several other Christmas markets in the country give the tourist a flavor of the authentic Danish Christmas traditions.
The Hans Christian Anderson Fair that is held in the city of Odense forces every visitor to take a trip back into childhood.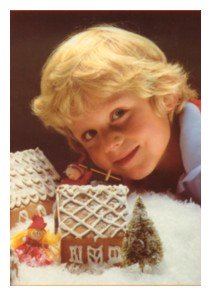 Copenhagen Christmas at the Tivoli Gardens