Christmas in Scandinavia - the Book
Christmas In Scandinavia
Here's what the reviewers are saying:
This marvelous anthology collects 17 splendid tales by 19th- and 20th-century writers from the Scandinavian countries, Faroe Islands, and Finland.

Nobel Prize winners Johannes V. Jensen and Selma Lagerlof are represented, he by the bitterly ironic ``Christmas Peace,'' she by the inexplicably neglected "Legend of the Christmas Roses," a limpidly written allegory worthy of Hawthorne.
Other exceptional pieces include Hans Christian Andersen's moving fairy tale "The Fir Tree" (the only story here at all likely to be familiar to US readers), a powerful criticism of anti-Semitism in "Advent in the Thirties" by Eyvind Johnson (another Nobel laureate), and especially the Faroese William Heinesen's "Born of a Maid," an unforgettable retelling of the birth of Christ, set in the North Atlantic during a hurricane.
An indispensable collection and one of the most delightful fictional surprises of the year.
-- Copyright ©1996, Kirkus Associates, LP.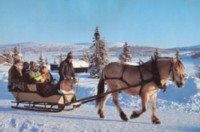 Christmas Sleigh Ride in Norway
The Scandinavian forebears drank yule for thirteen days, from December 24 to January 6.
The church moved the new years celebrations to right after Christmas, this way the feasting could have the same duration as the norse celebrations of old.
This is how Christianity eased into Viking society.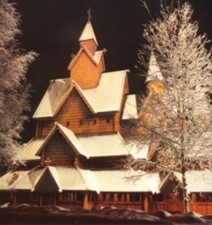 The book includes writers from Denmark, the Faroese Islands, Finland, Iceland, Norway, and Sweden.
Among the many masterpieces of the Christmas story are Hans Christian Andersen's "The Fir Tree" and stories by Nobel laureates Selma Lagerlof and Johannes V. Jensen.
Most of the 17 pieces collected here have never before been available in English. Each is preceded by a brief headnote.
The book is a veritable treasury of Christmas traditions, folklore, and celebrations. - Midwest Book Review
Heddal Stave Church in Winter
The gift of membership

Christmas in Scandinavia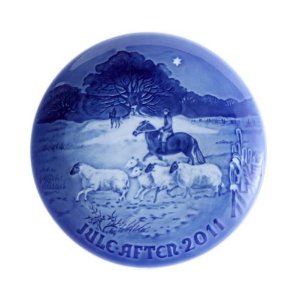 Custom Search