Royal Copenhagen Christmas Plates
Royal Copenhagen Christmas Plates
In 1908, Royal Copenhagen, Denmark's oldest porcelain maker, followed Bing and Grondal's example by producing its own series of Christmas plates.
Like the Bing and Grondal plates, these were also of the blue and white variety with the date and occasion of issuance fired permanently into the porcelain glaze. The blue and white colors of these keepsakes are appropriate symbols of the season – white or purity and blue for the heavens.
Both firms use one of the most difficult ceramic techniques, that of underglaze painting. After the artist paints the scene, the plate is dipped in glaze, completely obscuring the decoration. When the plate is fired in the kiln, the scene reappears.
A design for Christmas plate may be submitted by any employee of the porcelain house. On Christmas Eve the mold for that year is broken, never to be reproduced.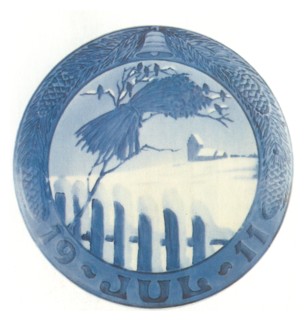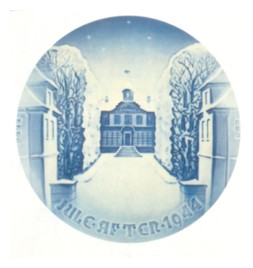 Through the years, the Christmas plates have told the story of Denmark and offered to the world a glimpse of the customs and traditions of the Danish jul. While most designs have been simple and charming, a few have been very serious.
The 1944 design, for example, protested the Nazi occupation of Denmark by showing the "Sorgenfri" castle, where King ChristianX, who refused to cooperate with the enemy, was held prisoner by the Germans. ChristianX helped facilitate the escape of nearly all Danish Jews to neutral Sweden.
For over 90 years "Juleaften" plates have pictured Christmas in Denmark to the world. The 1911 Royal Copenhagen plate depicts a sheaf of grain hung out for the birds, an ancient Scandinavian Jul custom.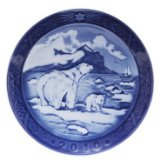 Royal Copenhagen Christmas Plates - 2010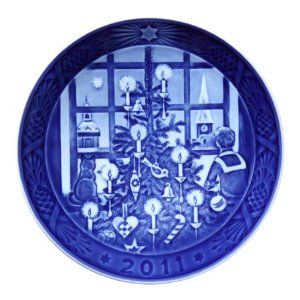 Custom Search